Financing Cabo Real Estate: An Overview
Are you thinking about financing a home in Cabo San Lucas?
Los Cabos, Mexico is becoming an increasingly popular place for foreigners to buy property: either as second homes, vacation homes that can be rented out, or as part of a retirement plan.
While traditionally these transactions would be conducted in cash, there is now increasing interest in acquiring financing for property, there is some availability both in Mexican pesos and US dollars however it is not what most Americans and Canadians have become used to in recent years.
Don't forget that ninety plus percent of foreign buyers pay cash in Mexico for their property purchases. Much Higher interest rates, paying points, extra fees initially and some additional recurring fees due Annually are all reasons that most buyers find other ways to finance a property than securing a mortgage on a property located in Los Cabos
Nevertheless, with the growing interest in Mexican property, banks and mortgage companies have begun offering "cross-border" loans, lending money in dollars at dollar rates for the purpose of buying property in Mexico.
If you are considering financing it is highly recommended to contact one of the options shown here or your own option prior to touring property because it can take some time to secure loan and you want to know exactly what to expect in terms of payment, how much you might qualify for and any fees you will be responsible for.
Some people who are planning to retire to Mexico will sell their house in their home country and use the proceeds to finance property in Mexico; those who want to keep a 'base back home' may release equity by taking a equity line against their existing home, rent it out, and use the dual proceeds to fund their retirement home in Mexico.
This guide discusses the various choices to be made as well as the key elements to consider.
Ways to finance a Mexican property purchase.
The main routes by which foreign nationals finance their property purchase in Mexico are
Cash purchase
Developer financing
Seller financing
Mexican bank mortgage
Non-Mexican bank mortgage ('cross-border' loan)
Specialist financing
Cash purchase ( I say this again because it is most common)
The overwhelming number of property transactions in Mexico (estimated at higher than 90%) are transacted on a cash-basis. Sellers either have the cash in the bank or sell investments elsewhere (a house or other investment asset) to release cash to transact the sale in Mexico.
Cash buyers have the advantage of being able to move swiftly and might also be able to negotiate lower prices if competing buyers don't have ready cash or need to get approval for loans before they can commit to buy.
Developer financing
If you are buying a brand-new home from a developer, the developer usually offers staged payments, and some also offer financing, although interest rates are likely to be between 7% and 12% per year. Staged payments depend on whether the property is bought 'off-plan' (i.e., the construction has not started), whether construction is ongoing, or whether the property is ready for delivery.
Seller financing
In some cases, the seller of the property might be willing to accept staged payments from the buyer over months, or years. Each arrangement is custom-made, and any agreements should be made formally with the professional assistance of a Notary Public, who will draw a up a legal contract that suits the arrangement between the parties and will ensure that the property's title is not passed across to the buyer until the payment terms have been met.
Non-Mexican bank mortgage ('Cross Border Mortgages')
Some banks have started offering, usually through U.S. affiliates, so-called 'Cross Border Mortgages' for Mexican real estate: lending money in dollars to U.S. residents to buy property in Mexico. The maturities and rates offered vary from bank to bank. Loans are available from three years to 30 years.
Rates on dollar loans are lower than those on peso loans, but higher than those on mortgages for buying property in the U.S. or Canada. Some of these mortgages are fixed rate, and others are linked to international benchmark rates, plus a premium. These 'cross border' loans typically require a minimum loan amount of US$300,000 and will typically be for a maximum 60-70% of the value of the property being bought, so buyers need to raise substantial deposits for these types of mortgages.
Charges and paperwork requirements for these loans are comparable to those for obtaining loans in Mexico. They include minimum credit scores, mortgage life insurance, property damage insurance, official identification, proof of income, copies of tax returns, and bank statements. They also attract fees for extending the credit, charges for credit scoring, and fees for formal property valuation. The same documentation related to the property's legal status are also required.
Here are a few options to consider when considering financing:
INTERCAM BANK
Fresh on the scene is  Intercam, my personal bank in Los Cabos with branches in both San Jose del Cabo, at Plaza Pescador, and Cabo San Lucas, at the Puerto Paraiso mall. I have both my personal and business accounts with them and the service is respectable. Currency exchange from peso to dollar and vice versa can be done easily by email. Wire transfers to the US are easy and inexpensive. And now, Americans and Canadians can qualify for the "Dream Loan" with terms up to 20 years and very competitive rates to purchase real estate in Cabo. https://www.intercamdreamloan.com/
Terms
Currency: US Dollar.
Nationality: USA or Canadian citizens.
Immigration status: temporary, permanent, or no residency.
Minimum property value: $350,000 USD.
Loan-to-value: up to 65% of the appraisal value (risk-adjusted).
Loan Length: 1 to 20 years (risk-adjusted).
Variable rate: defined according to credit profile and market conditions.
Fees: underwriting, closing, and origination.
Benefits: no prepayment penalty, interest is calculated on the unpaid balance, and some closing costs can be financed.
GLOBAL MORTGAGE is now MOXI 
Global Mortgage (MoXi) offers a secure cross-border financing solution to United States citizens seeking to securely purchase or refinance residential property in Mexico. Security is essential to them and is a core operating principle. 
The company is backed by billions of dollars in capital. Further, it is a regulated and audited financial institution in Mexico. Their team has 200+ years of combined international lending experience on both sides of the border and always has their client's best interest at hand. Pre-qualify on their website.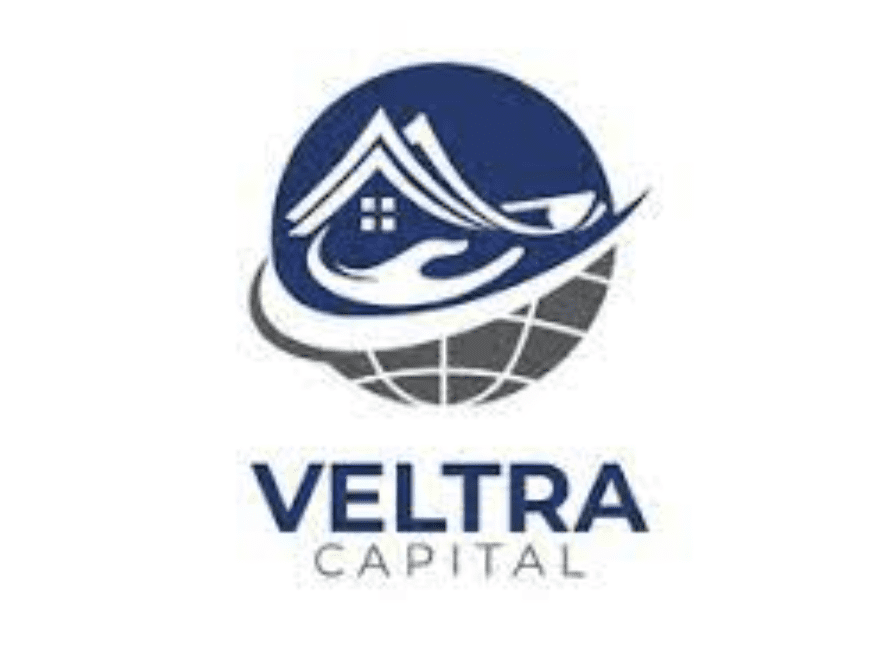 Veltra Capital
Founded in 2019 by an experienced team of cross-border lending professionals, Veltra Capital provides mortgage loans to creditworthy U.S. and Canadian citizens for the purchase or refinance of vacation homes in Mexico.
They advance up to 70% of the purchase price for a new home or up to 60% of appraised value for an existing one. The flexible loan products can accelerate a dream purchase or can be used to provide needed liquidity. You can also prepay them at any time without any premium.
U.S. dollar loan
Down payment 30% – 40%
LTV (loan to value) 60% – 70%
Minimum credit score 700+
DTI (debt to income) ≤ ~36%
Fixed interest rates
Terms 7-year maturity, 30-year amortization
Occupancy: vacation/second home
No pre-payment penalty Age limit not applicable
No life insurance requirement
No title insurance requirement
Full access to USA based loan servicer
No impounds required Self-managed taxes, insurance, and HOA
Specialist financing
A range of specialized financing options may be available depending on your circumstances. These include:
using retirement savings (401k) to finance property in Mexico;
taking out a 'home equity' loan on an existing property you own outside of Mexico and using the cash to buy property in Mexico;
taking out a personal loan abroad;
setting up a special type of trust that is placed into the lender's name until the payments are completed, at which time the lender discharges their benefit from the trust and passes it to the buyer.
 
Other finance options might also be available, depending on your circumstances. We recommend that you seek the advice of a certified financial advisor if you want to consider any of these specialized financing routes to buy a home in Mexico.
Home Equity Line of Credit (HELOC): A homeowner with equity built up in a US property can borrow against it and use the funds to purchase property in Cabo San Lucas.
Self-Directed IRA: For those looking to invest in real estate through an IRA, a self-directed IRA is necessary. Cash is typically required for purchases made through an IRA, and the IRA is responsible for all related expenses.
Mexican bank mortgages
Let me start by saying this is not typical for foreigners to do, however it is an option.
Mexican banks offer mortgages although interest rates are high by US and Canadian standards (usually 10%-12% per year); substantial deposits are also required, and the Loan-to-Value amount (the sum the bank is willing to lend in relation to the house price) will vary depending on your circumstances. Most banks in Mexico will only lend money to foreign nationals with Residente Permanente status; foreign nationals with Residente Temporal status cannot usually acquire credit in Mexico. Permanent residents who apply for credit may be asked to furnish some or all of the following documents to obtain credit in Mexico:
a bank account history showing regular inward payments to the account;
a Mexican tax number (RFC);
recent bank statements from a bank abroad;
medical certificate showing good health (for life assurance on mortgages);
credit reference letter from abroad.
Foreign nationals with permanent residency status who qualify for a loan will usually be offered up to 60% of the property's sale vale (requiring a 60% deposit); however, in some cases, the bank may offer scenario's.
Fees, charges, and background checks
As with most financial loan products, there is an assortment of charges levied on the borrower and required documents to file for a credit application to be considered and funds to be approved.
Fees and charges
Common charges to open a mortgage account include:
mortgage assessment and arrangement fees;
credit referencing fees;
formal property valuation fees;
insurance fees, including life insurance and property insurance;
other legal and professional fees; and
note that some mortgages may carry an early repayment penalty fee. Not all do; check the details of the loan agreement for details of this.
Background checks (documentation)
Before lenders lend you any money, they conduct extensive investigations of their potential clients, including proof of income, checking the credit bureau for your credit history reports, as well as socio- economic studies to assess the risk of the loan. Common requirements include:
A minimum age, usually 18 but it depends on the bank; and not older than 70
Legal residency status (Mexican banks will usually require Permanent Residency status to extend any loan, secured or unsecured)
Proof of income (dual incomes can be considered for couples)
Bank references and recent statements
Official identification and proof of address
Birth certificate and marriage certificate if applicable
Additionally, you'll need to show documents related to the property transaction such as:
the contract between the buyer and the seller
Proof of down payments made to the owner(s)
Copy of the deeds (of the land in the event the loan is for construction)
Copies of receipts for property taxes and other utilities
Copy of architectural plans (loans to build a house)
Lead times for arranging finance
Banks and other specialized lenders have been improving the 'turn-around' for loan approvals in recent years. Some will give a decision 'in principle' (subject to further investigation) within a few days and may release the funds within a couple of weeks. The process can take much longer, though, so you should be prepared for this.
Don't get yourself into a non-negotiable or time-limited contract to buy a property based on a loan given 'in principle' as the bank may take longer than you expect to complete the necessary checks and can even refuse the loan at the last minute.
Even when the loan is agreed, it may take several weeks for the bank to release the funds. Keep your plans and intentions flexible and don't paint yourself into any binding (time limiting) contractual agreements before the funds have been released by the bank or other lender.